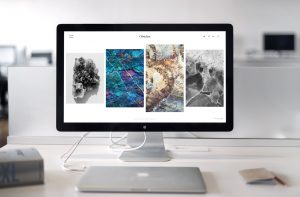 When you first launched your business, you probably got a website developed, which served its purpose initially.
However, maybe it's been a while since that happened? And maybe your website doesn't seem to attract the kinds of numbers it used to. Now may be the right time to consider revamping and re-launching.
Even though your website may still be generating leads, a cutting-edge design will be able to generate even more leads. While older websites continue to be functional, a newer version may enable users to navigate more easily.
If you haven't upgraded your business website recently, here are a few reasons why you might want to consider it.
Your Website May Not Have Been Designed To Be Mobile Friendly
When was the last time you opened up your computer or laptop to access a website while on the go? Many of us barely use those devices to visit websites.
In fact, we often run searches on our cell phones. This makes it more important than ever for your website to be mobile friendly, which it may not have been when it was launched first.
Websites that are mobile friendly tend to keep users logged on for longer. What this essentially means is that the longer a user remains on your website, the more likely is the chance that they spent their time exploring your products.
An Upgrade of Your Website Is A Business Investment
Every dollar that is invested into your business gives you a return in net terms. Your website is the digital equivalent of a brick-and-mortar store. Just like you would invest in upgrading the interior of your store or its signage, upgrading your website is a similar kind of investment.
If you're hesitant to pay for a new layout and design for your website, consider the fact that it will be able to attract more visitors and entice them to try out your products or services.  Since it's an online representation of your business, it signals to your potential customers as well as returning ones that you care about evolving your business and keeping it relevant to the audience.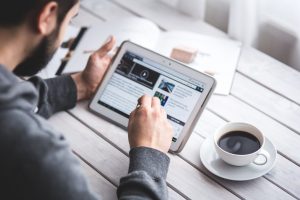 A Website Upgrade Can Help You Boost Your SEO Rankings
It's not just about looking good design-wise. Search engine operators like Google analyze your website all the time. Google can decide how relevant your business is in accordance with what people are looking for online. So, better and more relevant your web copy is, the greater chances it'll have to show up in search results.
Keyword optimization and updating your copy ensure that your online presence stays relevant with regard to people's ever-changing needs.
Want to hear more from an expert leadership and sales speaker?
Navigate your business challenges with one of the top business keynote speakers, Bill Wooditch. As a sales and leadership motivational speaker, Bill Wooditch uses his presentations and speaker sessions to help entrepreneurs and business people achieve their goals and business objectives.
To hire Bill Wooditch for a guest speaker presentation at your next corporate event, reach out to him here or call 949-553-9800.