So you've recently kick-started your business and launched a marketing plan. You've printed flyers and increased the organic reach of your business page on social media, but somehow it's still not translating into leads and customers.
Don't hang your head. There are many strategies you can adapt to generate leads that convert to sales. Here are few you might want to explore:
eBooks
If you are a B2B company or one that offers very technical services, this is a good option for you. Many clients of a B2B company love getting to know more about their industry to improve their expertise.
The key to generating leads through eBooks is by avoiding selling yourself. Write your eBook from a neutral perspective. Make sure to include insights which can help businesses improve.
Introduce the downloadable version of the eBook on a landing page that asks for a name, email address, and contact number.
Newsletters
Newsletters are by far one of the easiest ways to generate leads. Generating leads is fairly simple with the help of a monthly or weekly newsletter that visitors can subscribe to. It allows you to update your target markets about your latest products, services or promotional activities and discounts.
Newsletters are not only effective for staying in touch with your target audience but also help to separate your business from getting lost in the noise.
For your newsletters, include information and insights about your business, your recent wins, and industry news.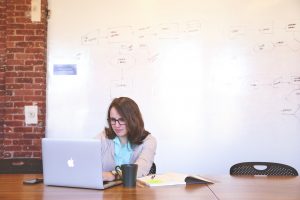 Twitter
Twitter is a lead-generating paradise! Through this platform, you can reach out to influencers in the industry and initiate conversations with them. Since these influencers have plenty of followers, you and your business will get a chance to stand in the spotlight. These followers can be your potential customers and through your engagement with influencers can be urged to visit your business website.
Twitter also allows you to follow trending subjects pertaining to your business and participate in discussions using the # symbol.
Networking Events
Even though digital and social media marketing is becoming the predominant source of getting your business noticed, the world outside of screens still provides ample opportunities to generate leads.
One such opportunity lies in networking events. Even though networking events may not directly pertain to your business, they are a great way to expand your network and gain more referrals. They are also a great way to build your brand through the exchange of business cards.
Want to hear more from an expert keynote motivational speaker?
Navigate your business and entrepreneurial challenges with top leadership and sales keynote speaker, Bill Wooditch.
Bill Wooditch is also the bestselling author of Always Forward! As a business and motivational speaker, Bill Wooditch uses his presentations and speaker sessions to help entrepreneurs and businesspeople stay on track with their goals and objectives.
To hire Bill Wooditch for a guest speaker presentation at your next corporate event, reach out to him here or call at 949-553-9800.